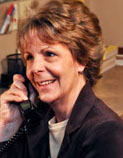 If you havebeen hurt on the joband you need help,talk to a lawyer today.Call JH & Associatesat 1-800-994-2204 to getthe answers you need. Welcome to the Pennsylvania Workers' Compensation Information Website.
If you've been injured on the job, it's frightening. In addition to the pain you are already dealing with, your ability to earn a living is in jeopard. Insurance companies and employers may use the complex legal system to leave you without medical care or a job.
With one call to JH & Associates, we can handle all of the complex legal questions so you don't have to. We will deal with the paperwork and fight for your rights getting you the money you deserve to move on with your life. There is never a cost to you unless we win money for you, so call us for a free consultation 1-800-994-2204.
At JH & Associates we will make it a fair fight!
Call JH & Associates and we will get you the you the money you deserve and remember their is know cost to you unless we win money
for you! So call 1-800-994-2204 JH & Associates for a free consolation and see if you have a case.